Click here for the PF Lyceum Site Index
Click here for Previous Blog
Click here for Complete Blog List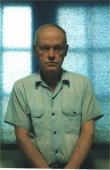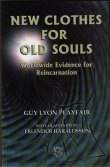 Recent Publications 4:
New Clothes for Old Souls:
Worldwide Evidence for Reincarnation

PF Lyceum Blog #20
posted June 20th, 2007

by
Guy Lyon Playfair


When I was asked by the Druze Heritage Foundation to write a book for them about reincarnation, I did what freelance writers tend to do when offered reasonable sums of money and said 'yes' — before asking myself if I had anything to say that hadn't already been said by the real experts. (For information about the book and how to obtain it click here. Click here for a quick jump down to the table of contents.)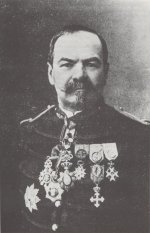 However, freelancers get used to doing a lot of research in a short time, so I did that, finding to my relief that there weren't all that many experts, and although case histories began to be recorded properly about 100 years ago by Albert de Rochas and Gabriel Delanne there was no systematic research until Ian Stevenson entered the field, or rather mapped out the new field, in the early 1960s. It is only just over a century since Frederic W. H. Myers, in his Human Personality and Its Survival of Bodily Death dismissed the subject of reincarnation in just nine words: "For reincarnation there is at present no valid evidence."
Well, there is now, and in New Clothes for Old Souls I have done my best to summarize the most plausible and convincing cases on record, and also to include cases that are too rarely, if ever, cited. (The photo to the left above is Albert de Rochas. The photo to the right is Ian Stevenson.)

I have been fortunate to have had many conversations with Erlendur Haraldsson, who can now be regarded as Stevenson's successor, his background in psychology being the perfect complement to Ian's in medicine and psychiatry.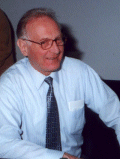 He has contributed an Appendix in which he describes three of his Lebanese cases in considerable detail, drawing attention to their weak points as well as their strong ones. (For a previously published paper on this topic click here.) I have given him a chapter to himself in which I discuss some of his Sri Lankan cases, which include the one I would nominate as best to date, that of Purnima Ekanayake. (The photo to the left is Erlendur Haraldsson.)

I was also very fortunate to have spent two years in São Paulo working with the research group headed by the pioneer Brazilian parapsychologist Hernani Guimarães Andrade, the best of whose seventy-five cases deserve to be better known. He too gets a chapter to himself, and most of the cases cited will probably be new to English-speaking readers.

More good fortune — one of the last things Ian Stevenson wrote were his corrections to the draft of my chapter on his life and work, which was not intended as an obituary but I think serves as one — one that was read and approved by its subject who, despite his age and infirmity, could still spot a misspelling of an Indian village!

As for the question of whether I have anything new to say, yes I have. The subject of reincarnation raises many questions that are still not only not answered but have seldom if ever been addressed even by Stevenson, and I have devoted my final chapter to these, with special emphasis on the only serious attempt to date that I know of to answer the two that have always bothered me — what exactly reincarnates, and how?


Table of Contents
Introduction (by Salim Kheireddine)
1. Four Cases Suggestive of Reincarnation
2. "I Have Been Here Before"
3. A Science is Born
4. A Colossal Mistake?
5. "Then I Came Here"
6. Sri Lankan Memories
7. Fact or Fantasy?
8. "Again I Come"
9. Twin Connections
10. "I Died Once, Too"

Appendix: "Three Lebanon Cases of Children who Claim to Remember a Past Life" (by Erlendur Haraldsson)
***********
For the index of all previous blogs, click here.