THE BIOGRAPHICAL DICTIONARY OF PARAPSYCHOLOGY
DOUGLAS STOKES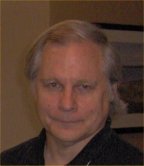 Douglas M. Stokes holds a BA (magna cum laude) in psychology from Harvard University and a Ph.D. in experimental psychology from the University of Michigan. He has contributed to the literature relating to parapsychology and the mind-body problem for over three decades.

He has served on the editorial board of the Journal of Parapsychology, but has also contributed articles to such skeptical outlets as the Skeptical Inquirer and the Skeptic's Handbook of Parapsychology.

His previous book, The Nature of Mind, was highly praised for providing one of the few available fair and impartial reviews of parapsychological research.